This is a Waiting on Wednesday post which is hosted on Breaking the Spine. If you want to join the fun, click here.
The Anatomical Shape of a Heart
Release Date: November 3rd, 2015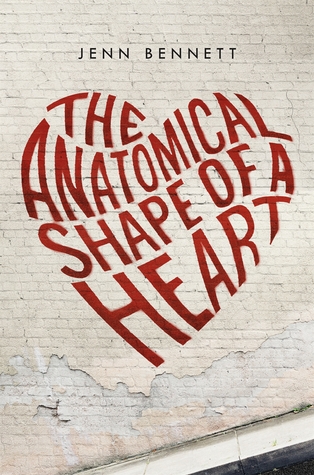 Artist Beatrix Adams knows exactly how she's spending the summer before her senior year. Determined to follow in Leonardo da Vinci's footsteps, she's ready to tackle the one thing that will give her an advantage in a museum-sponsored scholarship contest: drawing actual cadavers. But when she tries to sneak her way into the hospital's Willed Body program and misses the last metro train home, she meets a boy who turns her summer plans upside down.
Jack is charming, wildly attractive . . . and possibly one of San Francisco's most notorious graffiti artists. On midnight buses and city rooftops, Beatrix begins to see who Jack really is—and tries to uncover what he's hiding that leaves him so wounded. But will these secrets come back to haunt him? Or will the skeletons in Beatrix's own family's closet tear them apart?
I don't think it's possible for me to express how excited I am for this book. Do you think I can get an ARC?
Anyway
Something that got me really excited for this book is the setting. Rooftops, graffiti, San Francisco. Can't get any better.
Another thing was the characters themselves. Beatrix already sounds so badass. Sneaking into hospital programs in the name of art, isn't she awesome? Seriously this girl sounds like she can my bff. Jack sounds like he's Mr. Tall Dark and Handsome and omg those are my fav ever like total total weak knees towards those guys. I swoooooooooooooooooon. And oh my baby LET MY HUG YOU TELL ME ALL YOUR SECRETS.
#ahem
People on goodreads have been singing praises about this book and how cute it is and how they fell in love with it and I'm just like oh god oh god I just want this so bad and I hope I like it and don't end up disappointed.
I'm so ready for cute novels. so ready. bring them on.
**Update: I checked on netgalley. "Members in Canada and United States are preferred" UFFFTTTT.