This is a Waiting on Wednesday post which is hosted on Breaking the Spine. If you want to join the fun, click here.
This raging light
Release Date: December 22nd, 2015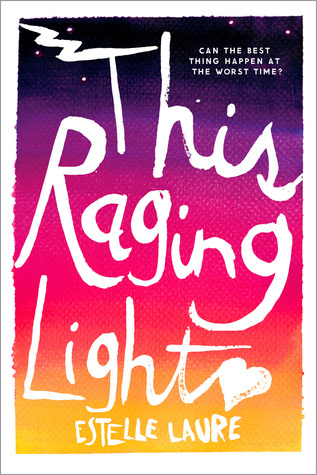 Can the best thing happen at the worst time?
Her dad went crazy. Her mom left town. She has bills to pay and a little sister to look after. Now is not the time for level-headed seventeen-year-old Lucille to fall in love. But love—messy, inconvenient love—is what she's about to experience when she falls for Digby Jones, her best friend's brother. With blazing longing that builds to a fever pitch, Estelle Laure's soulful debut will keep readers hooked and hoping until the very last page.
Guess who's netgalley's Request was declined? This person!. K THANKS HACHETTE. I'm not bitter. Not at all.
Although to be fair, they did say that they preferred reviewers in some region that I can't remember right now. UK I think??????
Can you blame me, though? How crazy awesome does this book sound? I want to read it so bad, especially that now I don't hate contemporary books anymore.
ALSO THAT COVER IS SO ASDFGHJKL.
---
What do you think?