This is a Waiting on Wednesday post which is hosted on Breaking the Spine. If you want to join the fun, click here.
INTO THE DIM
Release Date: March 1st 2016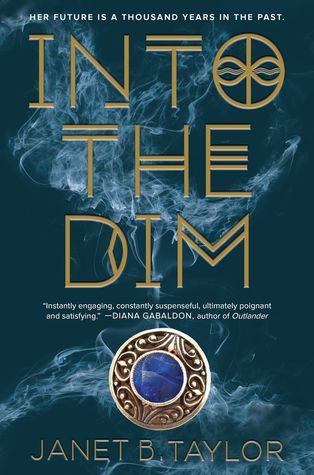 When fragile, sixteen-year-old Hope Walton loses her mom to an earthquake overseas, her secluded world crumbles. Agreeing to spend the summer in Scotland, Hope discovers that her mother was more than a brilliant academic, but also a member of a secret society of time travelers. Trapped in the twelfth century in the age of Eleanor of Aquitaine, Hope has seventy-two hours to rescue her mother and get back to their own time. Along the way, her path collides with that of a mysterious boy who could be vital to her mission . . . or the key to Hope's undoing.    
 Addictive, romantic, and rich with historical detail, Into the Dim is an Outlander for teens. 
In case you missed my declaration of love for time travel books, let me repeat it again. I LOVE TIME TRAVEL BOOKS. I love the idea of being able to change the past, the rules, everything!  SO much possibility for adventure and success and screwing up 😉
Also this book's release date is so far away.
I NEED AN ARC NOW
NOW
NOW
NOW
---
Q: ARE.YOU.AS.PUMPED.AS.ME.FOR.THIS.BOOK.OR.WHAT?
Q: Did you notice the pattern of me demanding ARCs for my WOW choice every week?